"The glory of God is man fully alive."
St. Irenaeus, 2nd century AD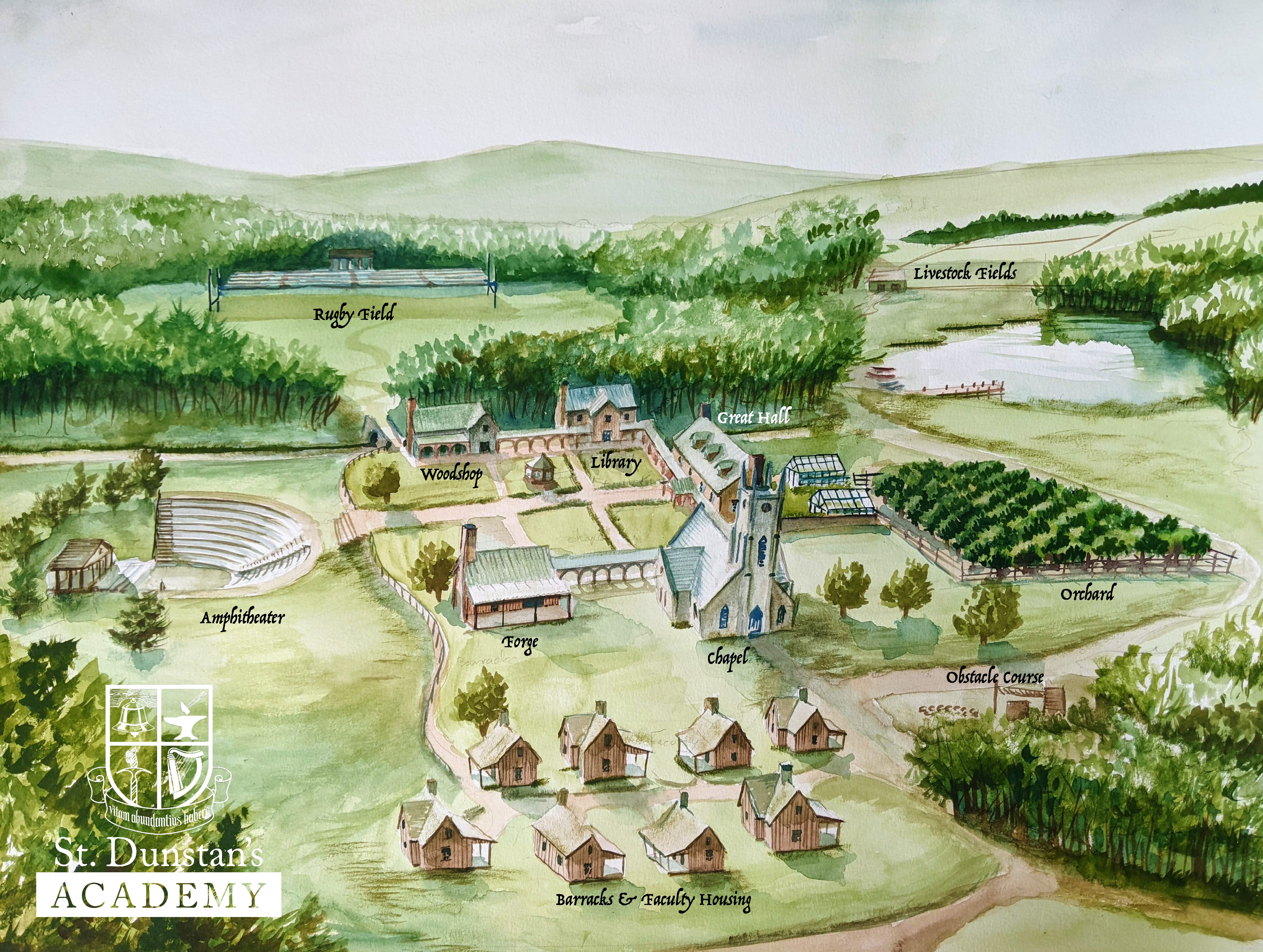 Why St. Dunstan's Academy?
God's desire for every young man is that he grows "unto a perfect man, unto the measure of the stature of the fullness of Christ" (Ephesians 4:13).
St. Dunstan's Mission
To raise up godly men, formed by life in the Church, a classical curriculum of study, and life-giving experiences of the True, the Good, and the Beautiful.
St. Dunstan's Motto
"Vitam Abundantius Habere," adapted from John 10:10, translates "that they might have life more abundantly." Our desire for every St. Dunstan's boy is that they would daily experience the abundant life of Christ in his Church.
St. Dunstan's Academy will offer an education that shapes the affections.
Help Us Build a School for Boys, Centered Around
the True.
the Good.
the Beautiful.

In order to launch, we need:
A Great Hall where the boys can live, eat, study, and gather.
Various outbuildings for maintenance, storage, and farm equipment.
Faculty housing for at least four families.
A Chapel/Church that is beautiful, large enough for the school, and inspires devotion and joy.
A Library full of beautiful and inspiring books.
Bunkhouses for the boys. These can be built before year 1, or built by the boys and faculty over several years.
Fences, pastures, and livestock shelter.
Non-traditional pedagogical spaces such as a woodlands obstacle course, a simple athletic field, an archery range, as well as some tree houses and A-Frames for classroom space.
Books and classroom equipment though this will be much less than conventional schools require.
There are several ways you can help bring this vision to life.
St. Dunstan's Academy does not discriminate on the basis of race, color, national origin, or ethnic origin in its admissions process or in the administration of any of its policies and programs.